Clean, Simple, Smart
The ION™ is a superior water filtration system and perfect for offices that are looking to go green, save money, and provide their employees and customers with the best drinking water available.
The ION™ delivers water one purified glass at a time, better than any other water cooler out there, period.  No other cooler, jug or bottleless, keep your water as clean and as cold as the ION™.  Not only is the ION™ more eco-friendly than other coolers, it's also better for your bottom line.  From award-winning design to industry-leading technology, the ION™ is the answer to all the problems that you currently experience with other coolers.  Forget about clunky jugs, moldy reservoirs, and running out of water before your delivery day.  The ION™ delivers water the way it should be, clean, simple, and smart.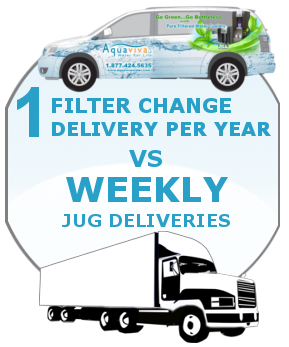 Emissions Comparison
The average ION™ only needs one filter change per year.  That means that an Aquaviva technician is only making one trip per year to change the filter versus weekly trips made by other water companies to deliver the weekly supply of jugs.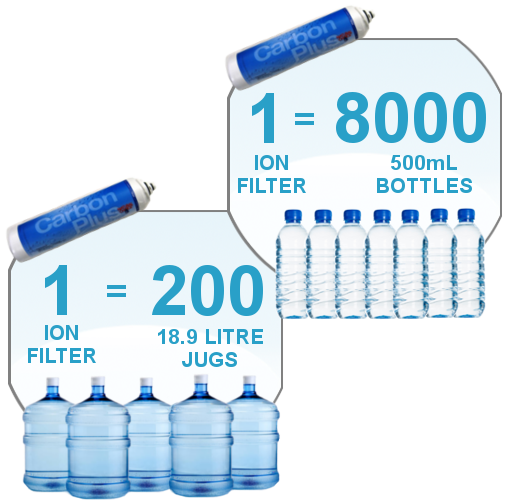 Filter Comparison
One ION™ filter passes 1,000 gallons of water, or 128,000 ounces before it needs to be replaced. That's 200 18.9 litre jugs or 8,000 500mL water bottles.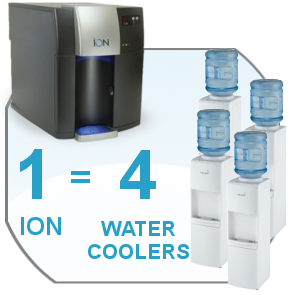 Energy comparison
Due to the advanced sleep mode, the ION™ saves 4 times as much energy as other coolers without sleep mode.  You're using less, and saving more.
Models
Aquaviva carries two different models to meet the specific needs of your office or workplace.
All models are equipped with identical technology.  There are two different base cabinets that can be provided at no extra charge.
Model

Temperatures

901

Cold, Ambient

905

Cold, Ambient, Hot
Clean
For your office, there is no cleaner dispenser of cool purified water anywhere and we back that up with cleaner service.
Aquaviva Advantage: Due to the revolutionary Sealed Water Pathway and SaniTouch features, the ION™ requires very little maintenance.  Other coolers, jug or bottleless have reservoirs that require sanitization every 4-6 months.  ION™'s water flow is not exposed to air until it starts to fill your glass.  But we realize things can happen, life is like that, and if you ever have an issue with your ION™ we react immediately.  With our "59 Minute Rule" we instantly log your call and report back to you within 59 minutes to confirm your issue is being tracked from first call to solution.  An Aquaviva technician from one of our several locations throughout Southwestern Ontario and the Maritime Provinces will contact you, set-up an appointment, and attend to your issue within 24 hours of the initial call, all of this at no extra cost to you.
Simple
Before we install the ION™, we perform a water analysis to determine which type of filter your office requires.  All filters need to be changed, but you don't need to worry.  We monitor the life of your filter and schedule a change ourselves once a year.  PureAlert means the ION™ also monitors the life of the filter and if your ION™ reaches 128 000 purified ounces the LED warning lights will indicate that a change is required.  So whether Aquaviva calls you, or your ION™ tells you to call us, it's one simple call and "we're on it", it's really that simple.
Aquaviva Advantage: A once a year change eliminates the need for weekly deliveries, meaning less trucks on the road and reduced gas emissions, another example of the eco-friendly benefits of the ION™.
Smart
The ION™ will save you money, in fact, the ION™ can save you up to 70% over other cooler systems.  With a flat monthly fee, your customers and employees can drink as much water as they like because you will never run out.  With InstaChill and RapidHot you won't waste time waiting for it to heat up or cool down.  The energy efficient Sleep Mode saves you 30% on electrical usage over other coolers.
Aquaviva Advantage:  Our business is understanding what you want from a product, what you want from a service provider and we know what that is… keep it clean and keep it simple…now that is smart!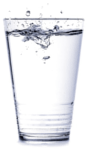 Aquaviva Maritimes
Nova Scotia, P.E.I, Cape Breton, New Brunswick
1-877-424-5635
Aquaviva Ontario
1-800-567-5550
Aquaviva Office Water Privacy Policy
Any information supplied or submitted at aquavivawater.com or our Facebook page, is kept private and confidential and is never sold, reviewed, or used by any party other than Aquaviva Office Water or, if you have inquired about our coffee services, Canada's Finest Coffee Service, or Maritime Coffee Service.
Our sole company purpose is to provide you with the purest water, the best coffee and customer service that goes beyond legendary.